Opening Hours
Mon-Sun:
11:00 AM to 11:00 PM
Address
Gardens Galleria Mall, Next to The Great India Place, Sector 38, Noida
About Us
A unique culinary journey that never compromises on flavour, integrity and enjoyment awaits you at Laat Saab. Laat Saab is a celebration of Indian cuisine & a reflection of its culture. You will be greeted warmly and treated like a Laat Saab (The Lordship) right through your journey. The philosophy is simple: Everyone who walks through our doors is either already a revered friend or will be one. By embracing this philosophy, we promise that every guest will every time have an exceptional service, outstanding food and a very warm, privileged experience.

We have brought together the diverse flavours and tastes from far and wide across India to create a menu impossible to resist. From the foothills of the Himalayas to the warm seas of the coast, our menu reflects the hugely varied and inspiring cuisine of India.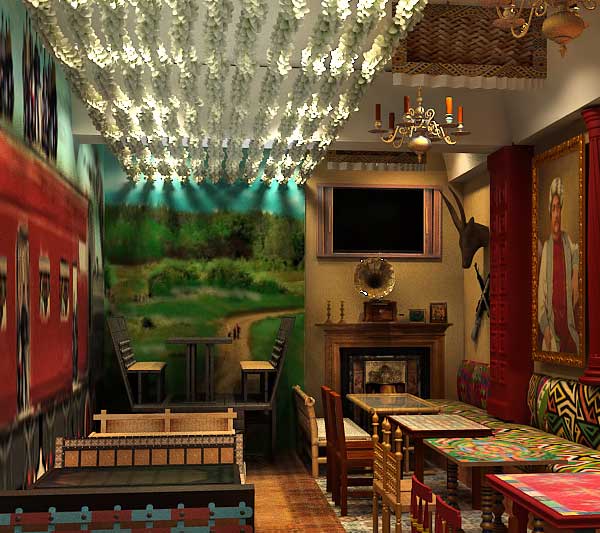 I like how this place had a very 90ies set up, almost like a walk down the memory lane and we were delighted to be here!. Up for a nice dinner with a bunch of friends, we called for a lot of food and luckily got to taste so many dishes at once. Enjoyed some Shikora Phrini and Pantua for dessert. Overall, a good experience
I think the name in itself is a statement like nawabi setting and the interiors gives you touch of ancient times. The beautiful carriages and Indian style British time rickshaw in the passage to restaurant. Ordered Paneer Lababdaar, Yellow Daal, Butter Naan and Without any doubt. Food was so tasty. To conclude a superb Indian meal and thoroughly enjoyed my time at Laat Saab.
The staff was very welcoming
Laat Saab located in the commercial hub of Noida serves the best high quality Indian cuisines in Noida. As you enter the restaurant you could see some rickshaw standing in the corridor which is meant for outdoor seating. So my experience of laat Saab was memorable because of their ambience.This place is suited for parties and fine Indian Dining. A long life to laat Saab :)
A promising place with cool ambiance and delicious food located inside Garden Galleria. I visited here with my frnds ...We all loved this place. "INDIA BEFORE FREEDOM" is the main theme here. You will see many art work too. They have good options in North Indian. You will find number of delicious food in their menu. They are serving veg and non-veg both. Staff behaviour super active and very polite. Manager and chef also seem very friendly.
A must visit. Recommending this place.