About Us
Laat Saab - A unique culinary journey
Laat Saab
A unique culinary journey that never compromises on flavour, integrity and enjoyment awaits you at Laat Saab. Laat Saab is a celebration of Indian cuisine & a reflection of its culture. You will be greeted warmly and treated like a Laat Saab (The Lordship) right through your journey. The philosophy is simple: Everyone who walks through our doors is either already a revered friend or will be one. By embracing this philosophy, we promise that every guest will every time have an exceptional service, outstanding food and a very warm, privileged experience.

We have brought together the diverse flavours and tastes from far and wide across India to create a menu impossible to resist. From the foothills of the Himalayas to the warm seas of the coast, our menu reflects the hugely varied and inspiring cuisine of India. Colourful, robust in flavour and evocative of the subcontinent, every dish is prepared with care and great attention to detail. It is our sole desire that everything and we mean everything that arrives at your table delights you. To that end, we use only the finest ingredients, masterfully prepared with care using recipes designed to engage all of your five senses.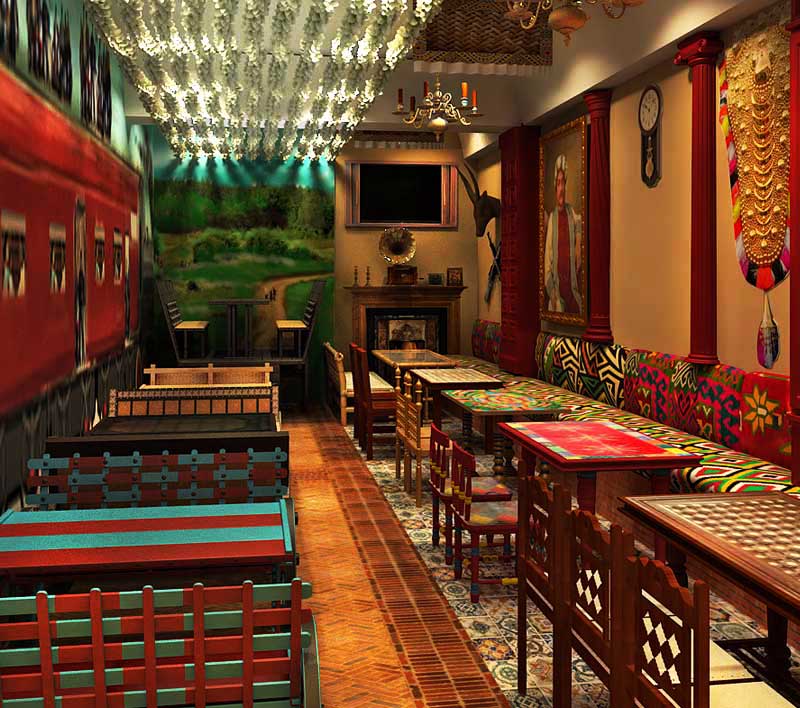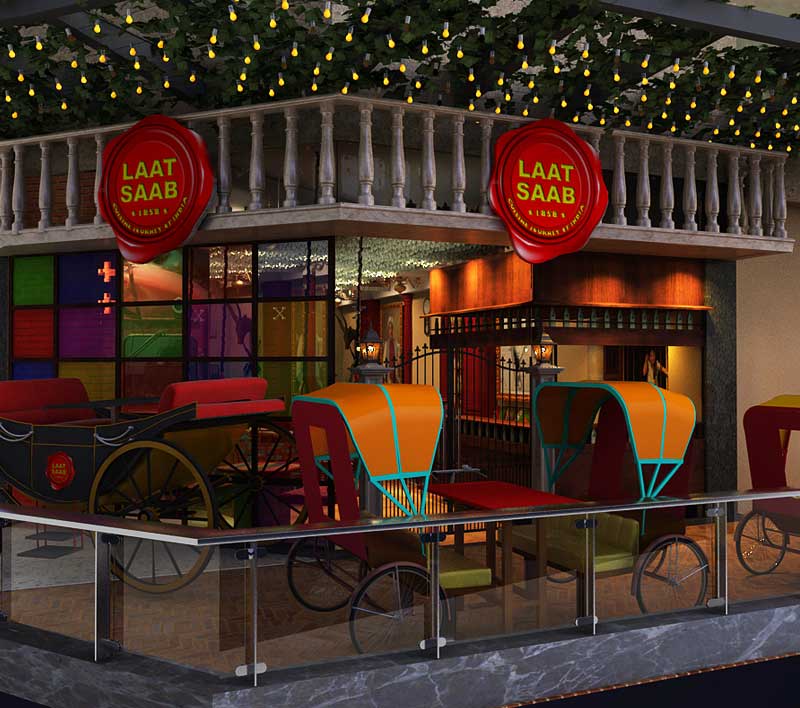 Our chefs use traditional techniques to create dishes with a modern appeal. The goal of our kitchen is to honour our roots while perpetually building upon these foundations. Our mission is to be renowned for a consistently innovative and fresh approach to Indian cuisine.

We have transported the beauty and vibrancy of our culture into this restaurant, with hand crafted furniture, transport features and an elegant ethnic interior. Our home infused selection of sherbets emphasizes our ardour to offer a distinctive flavor. We promise to go the extra mile in our endeavour to pamper you by adding passion and service second to none and to deliver nothing short of an enchanting experience.

Laat Saab entices your taste buds on a mystical voyage through the legacy of authentic Indian cuisine. Savour a bouquet of fragrant and delicious Pan-Indian specialties.